mini carrot loaves.
Posted in baking, breads, muffins, quick breads, recipes | 0 comments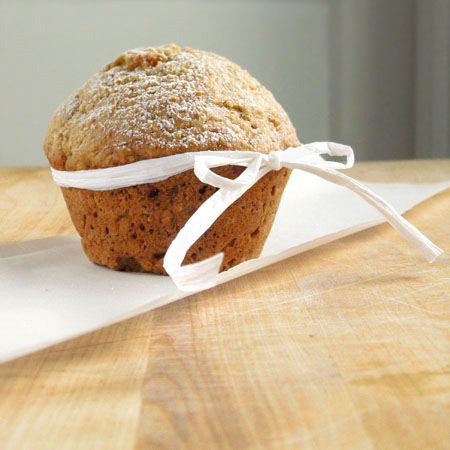 Once again, I find myself inspired by — or perhaps, rather, in desperate need of using up — copious quantities of certain foodstuffs, so lovingly delivered by our friendly CSA farmers. The zucchini harvest seems to have waned and we now find ourselves (most appreciatively) up to our knees in carrots.
Of course, I take every opportunity to incorporate carrots into our everyday meals, from stir-frys and soup, to roasts and rice pilaf, but it's always fun to sneak a few of these tasty and nutritious orange root vegetables into a sweet treat. Smothered in a syrupy pineapple glaze, this carrot loaf is perfectly yummy for tea.
Mini Carrot Loaves
Preheat oven to 350 degrees F
Carrot Loaf Ingredients
2 cups all-purpose flour
½ cup whole wheat flour
½ cornmeal
½ tsp salt
1 tbsp baking powder
½ cup granulated sugar
½ tsp cinnamon
1/8 tsp allspice
2 large eggs
¼ cup butter, melted
1 ¼ cups milk
½ cup blackstrap molasses
1 tsp vanilla extract
1 cup peeled and grated carrots
Pineapple Glaze Ingredients
¼ cup pineapple juice
1 cup icing sugar
Tips
You will need to adjust your baking time depending on the pan size you use. This recipe can be used to make:

A single 9×5-inch loaf, which needs to bake for approximately 1 hour;
6 mini-loaves, which need to bake for approximately 40-45 minutes.

Please note that the mini-loaves pictured here (aka mega-muffins) are not just regular muffin pans overloaded with batter; I've used a special pan containing 6 large cups.
Glaze loaves while still warm, even if you won't be e
Carrot Loaf  Directions
Butter a 6-loaf mega muffin pan, or 6 miniature loaf pans, or one 9×5-inch loaf pan.
In large bowl, combine flours, cornmeal, salt, baking powder, sugar, cinnamon and allspice.
In separate bowl, beat the eggs with the butter, milk, molasses, and vanilla.
Make a well in the center of the flour mixture; pour the egg mixture into the well along with the grated carrot.
Using a large spoon or rubber spatula, gently and swiftly combine ingredients — folding and stirring rather than beating, so as not to over-mix. Stop mixing as soon as the dry ingredients are moistened; the batter should be lumpy.
Pour batter into prepared pan(s).
Bake in preheated oven (350 degrees F) for 40-45 minutes (for 6 mini-loaves) or roughly 1 hour for a single 9×5-inch loaf.
Test for doneness by inserting a toothpick in the center of a loaf; it should come out dry and clean.
Cool loaves on a rack for at least 10 minutes before removing from pans.
Pineapple Glaze Directions
In small bowl, whisk together pineapple juice and icing sugar; the glaze should be slightly viscous, coating the whisk or fork, but still dripping freely. If it's too thick, add a little more pineapple juice; if too runny, add a touch more icing sugar.
Prick the top of the warm loaves with a fork.
Spoon pineapple glaze over loaves while they are still warm to allow the glaze to penetrate into the bread. Enjoy!
you might also like.